May 01, 2019 - 9:36PM
With the 2019 CrossFit Open behind us, it is a great time to get some discussion going around what we walked away with. I know from past years, one common pattern is this feeling or realization of "I am not doing enough during the year." And my response to that is always, what is enough?
Every one of you is different from tenure to background to your own personal goals. The concept of "enough" or "not enough" is so relative. That is why Adam and I are excited and encourage you to set up one-on-one goal setting sessions with us.
Are you looking to run a half marathon? Do you want to train for a Tough Mudder? Do you want to lose 20 pounds? Do you want to add 30 pounds to your back squat or 50 pounds to your deadlift? Are you trying to improve at Gymnastics?
Maybe your goals are a combination of the above. It is common for someone to want to increase what they can lift while still training for a half marathon and also wanting to work on a gymnastics skill, like a pull-up. It can be really overwhelming also to figure out a plan that attacks all your goals SMARTLY.
That is why Adam and I are here to make sure you do have the right plan for YOU from how to tackle the daily workouts to additional work you need to perhaps do outside of normal class hours.
*Private Training is available with any of the coaches.
** Coaching/goal setting is available by Adam and myself.
Speaking of Goals, Let's Chat "Why"
Adam and I always want to make ourselves available to have 1:1 goal setting sessions (and we encourage this!) It is a great opportunity to have an open, honest discussion about your personal goals and how to realistically get there. We want to dive a little bit into the "why" behind a goal.
For example, sometimes we feel that if we focus on getting stronger by having a goal to increase our back squat by 20 pounds, that it will automatically transfer to being stronger in metcons or be able to move faster (or mean that we will lose weight). It might but there may be other ways to go about it. The "why" is important to make sure that the goals we set align with what you really are after.

A theme that I often see is that we can be easily influenced by what we see on the Internet and Social Media. A common scenario is being exposed to a different Lifting Cycle and wanting to try that. My first question always is "why?" What is the purpose behind it? Does it align with your goal and your "why"? Does it compliment the training you are doing or does it potentially add too much volume too fast? Do you need to assess your overall training for it fit in? Are there other options to explore to reach your goals? I do not mean that to sound negative by any means or that someone should not try something. My intention is to put thought into it before jumping right in.

As Always, Safety First!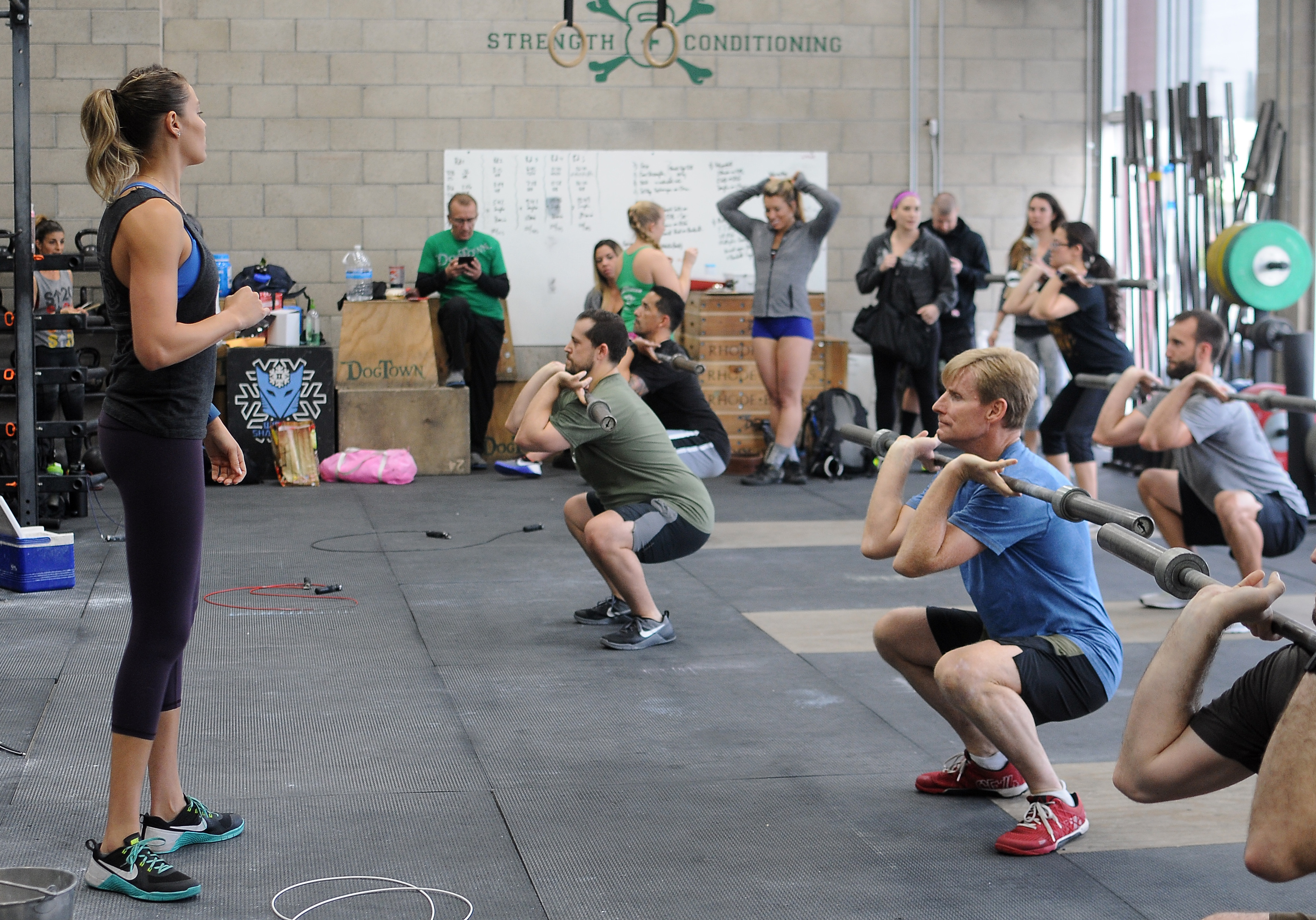 Our primary goal at DogTown is the safety of our clients. The speed and pace of conditioning absolutely can contribute to injury, and that is why we have a constant focus on keeping you safe. We are very proud of the extremely low injury rate at DogTown.

That is why we want to take the time to remind everyone of our protocols when it comes to safety. Accidents can happen (and will happen) but hopefully they will be minimal if we can collectively as a community, both staff and members, accept and practice the following:
Please stage hanging bar elements (pull ups, toes to bar) appropriately prior to conditioning workouts and please listen to the prompts of the coaching staff.
If an injury occurs let the Coach who is certified in First aid and CPR lead and direct.
No personal headphones in class.
No extra training will be done during class time. We just do not have the space. If there are lifts you missed, extra training etc. there are Open gym times for that including Sundays from 10-12pm that is coach lead.
The noise level at the gym can get high with music, barbells clinking, etc; and that is why we want to alleviate any extra distractors, like wearing headphones. It is also so important that EVERYONE can hear prompts from coaches at all times.
It is in the same spirit of community that we want to keep an environment that is positive and inclusive. Think about the last time you went to a global gym and everyone was wearing ear buds. They are cohabitating in the same space without interacting. That is the opposite of what we have cultivated at DogTown. We are about community and connection and we always want that to be on the forefront.
I am anticipating some questions around the policy of not being able to do extra training during class time. We completely understand that it happens that perhaps you miss a lifting day and want to make that up or you are front loading before an upcoming trip. During many of the hours we have classes, the gym can be at capacity between main classes, Personal Training Sessions and On-Ramp. In an effort to keep our gym safe, our policy is to do that extra work or make-up training during Open Gym hours.
I also recognize that depending on what your individual goals are, you may need to be at the gym outside of main class. Please plan to use Open Gym to work towards your goals.
We pride ourselves on the product we deliver at DogTown through our programming and coaching that we implement within an hour. I want to take a minute to mention that Coach Mike does a stellar job of programming to make this possible. It is also a big factor in why our injury rate is so low. There are reasons why the RX weights are set as they are and a method behind cycles and every day metcons and skill work. (For specific questions on his programming, reach out to him directly).
If your goals are beyond that, please, reach out to Adam or myself. Let's make sure you are getting the most out of every hour (and plan for additional training).
DogTown Is About Reaching Our Best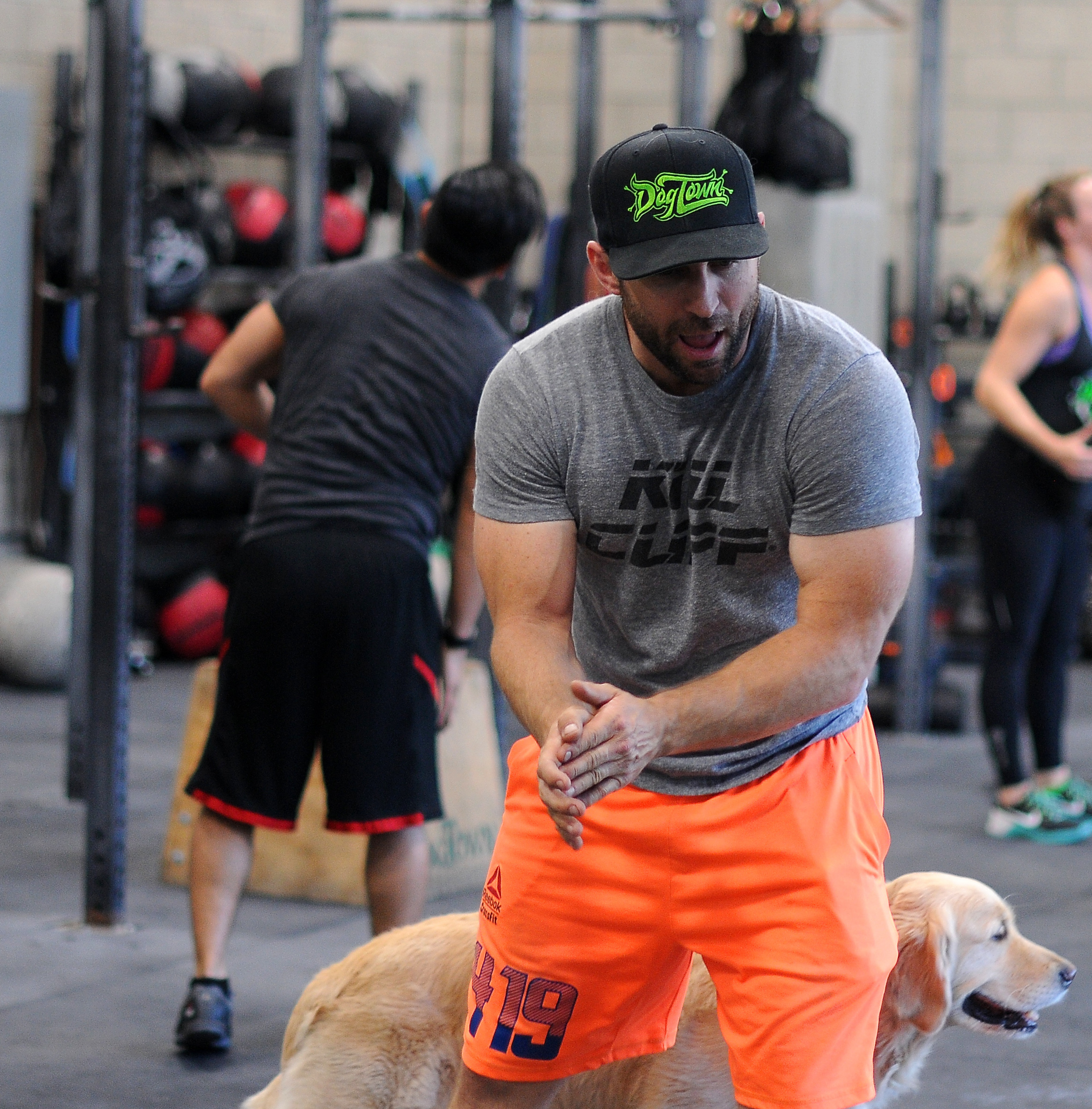 With the discussion of goals and wanting to perform at our best, just a few reminders on some of the classes we have outside of Main Classes.
Adam has been coaching Olympic Lifting for over 10 years, and he coaches a class Tuesday nights at 7:30 dedicated to it. It is a great opportunity to get proficient at lifting, which also will help you move better in your daily workouts. For anyone who has specific goals around Olympic Lifting, I encourage you to come to this class regularly.
I also lead a dedicated Gymnastics Class Thursday nights at 7:30. Read more on that here
We have some of the best coaches in the world who have coaching pedigrees rooted in traditional strength and conditioning that is not just CrossFit specific.
We are here to help find solutions and build a community that is stronger by training folks that are to be at their optimal mental and physical states.
Thanks,
Coach Dusty